The ashtray features an easily changeable sign that can have questions written on with magnetic letters or dry-wipe marker.
A voting system encourages use of the ashtray, users vote by simply dropping their cigarette butt into one of the two bins.
The ashtray is secured by two locks on the side.
Once unlocked, the bins can be easily removed for emptying and cleaning, and the sign can be changed or updated.
The ashtray can be mounted to any railing or pole, or even directly onto a wall.
ABOUT THE BALLOT BIN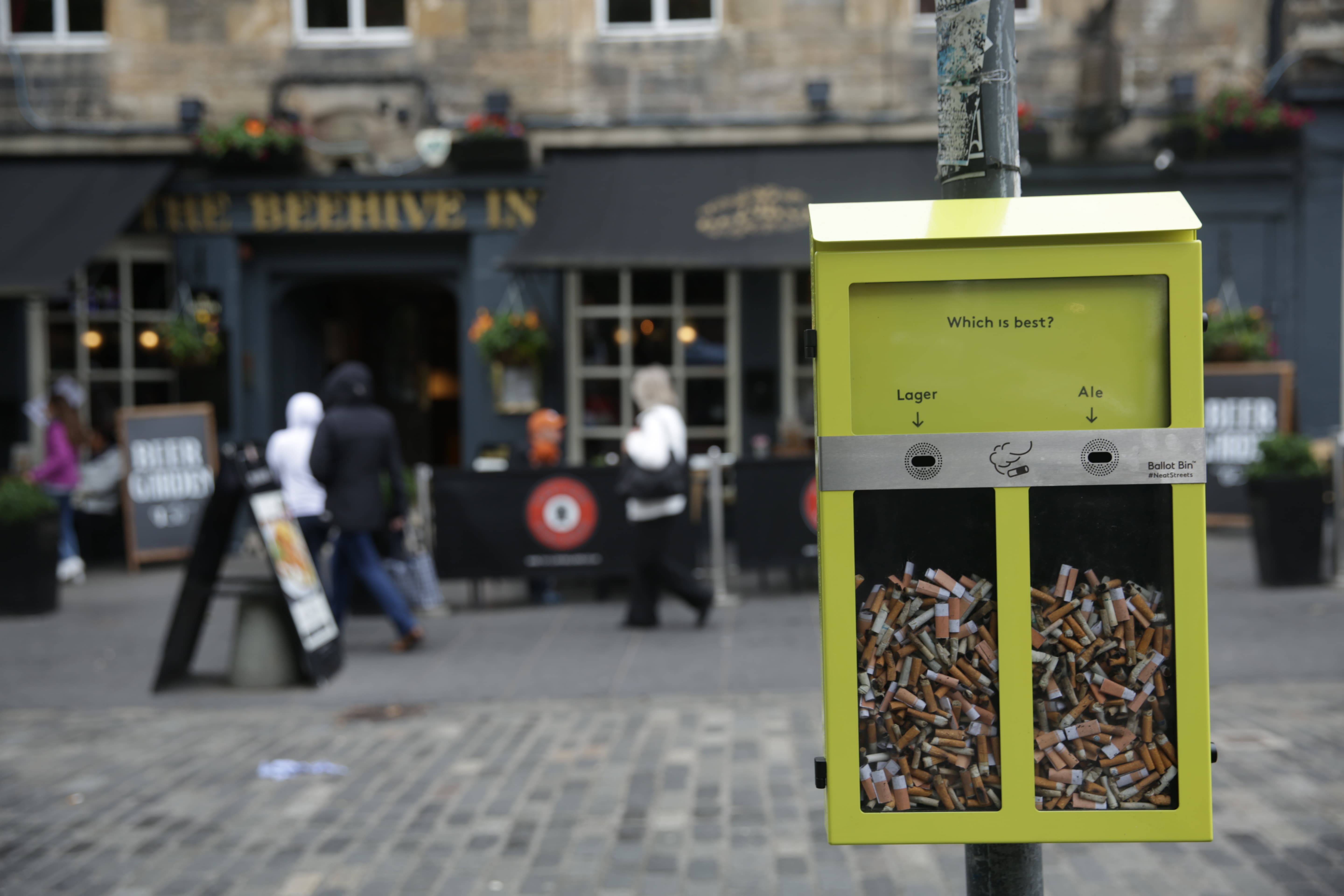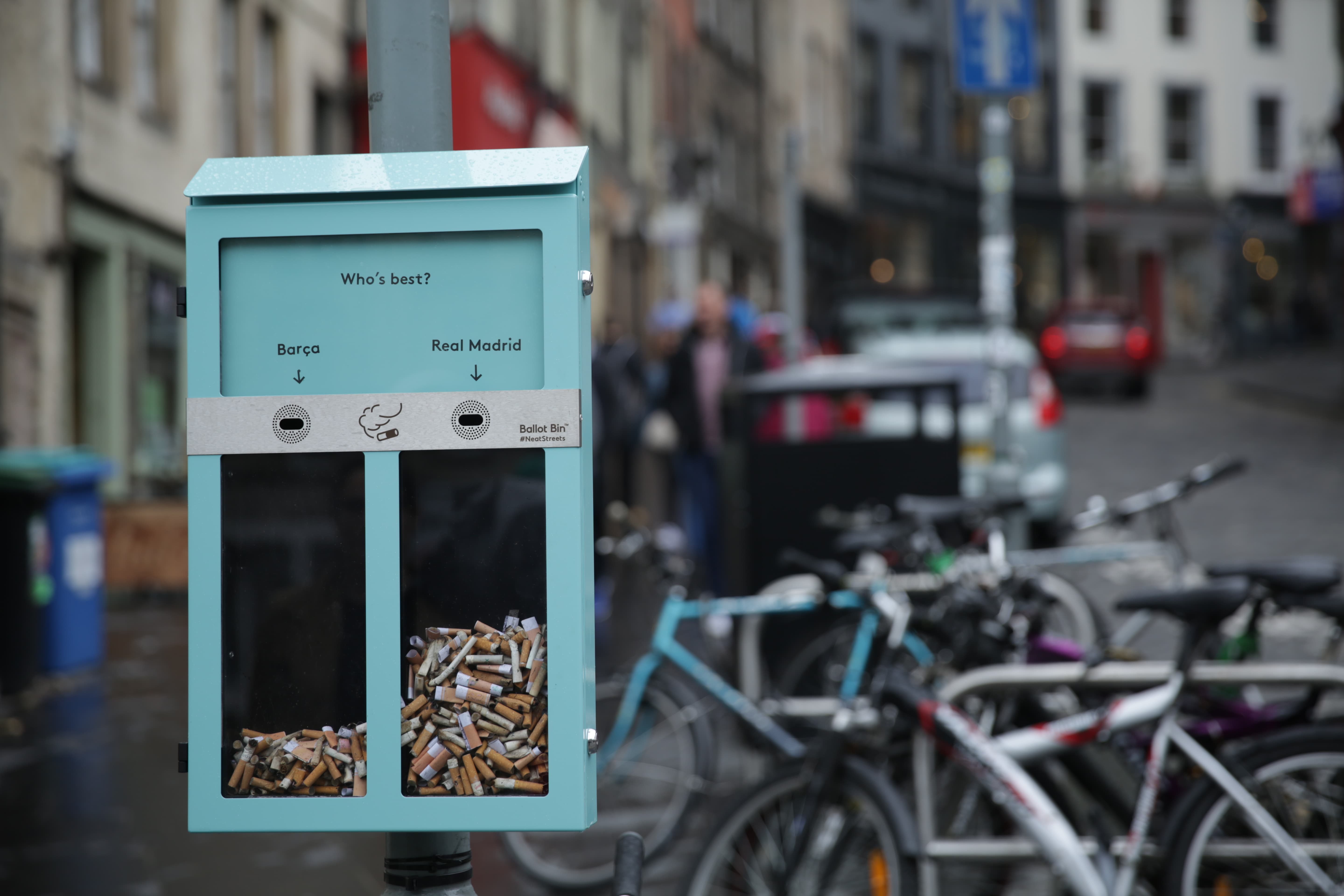 The Ballot Bin is a customisable bespoke ashtray that aims to tackle the issue of cigarette butt litter.
A voting system encourages use of the ashtray, allowing the user to vote by choosing one of two receptacles to dispose of their cigarette butt. Each receptacle has a window to display the used butts, allowing a public opinion poll to be generated.
The questions asked are customisable; they can be topical to reflect the interests of your target audience.
The Ballot Bin reduces cigarette butt litter by 46%.
#NEATSTREETS IN THE NEWS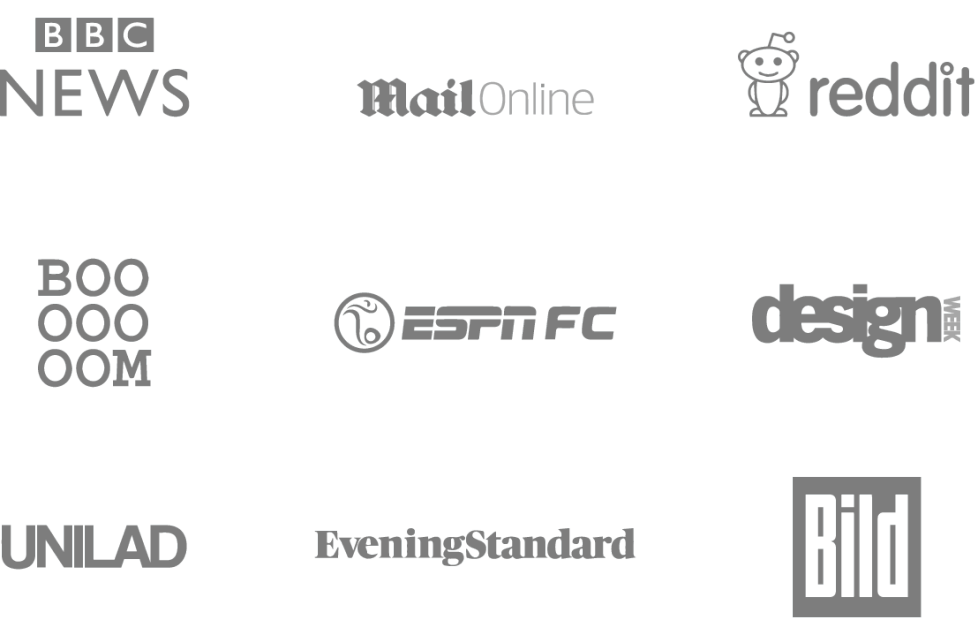 "People think it's fun, they like the question element of it, it's definitely got people's attention, stands out quite a lot, and I have seen quite a few posts about it on social media."
— Becky, Events Programmer, Dalston Roof Park
"We have even seen people coming up and picking cigarette butts off the floor and put it in the bin to cast their votes. Even if you don't smoke, you can still participate in democracy."
— Nick, Creative Engagement Manager, Arcola Theatre
"We have a lot of smokers in the garden, the garden is one of the biggest reason people come here, so the cleaner every day is doing a lot of work, picking up cigarette butts. I am pretty happy with the way the Ballot Bins are working."
— - Rosie, Landlady, The Scolt Head
Discounts and customisation available on bulk purchasing
Frequently Asked Questions
What are the timeframes for delivery?
What is included in my Ballot Bin order?
Who makes the Ballot Bins?
What can I fix the Ballot Bin to?
How do I empty the Ballot Bin of cigarettes?
How many cigarettes fit in the bin?
How do I write questions on the bin?
Does the Ballot Bin encourage smoking?
What are the dimensions of the bin?
Can I get the bin with custom colours or branding?
Can I recycle collected cigarette butts?
Want more information about the Ballot Bin?
Order today, and transform your streets with the Ballot Bin